Corona era's biggest sports fair begins from 23rd of July
Japan is ready to host the World's largest sports fair (Olympics) during the corona period. This will be the sport, but it will be the biggest global event since the coronavirus. However, the opening ceremony to be held on Friday will not be as grand and colorful as the previous games. Only about one thousand people will gather in the stadium with a capacity of 65 thousand spectators. Nevertheless, organizing the Olympics in all adverse circumstances will be the biggest example of the spirit of humanity that does not give up. Despite the empty grounds, there will be tremendous adventure and passion.
The time for the opening of the Olympics has finally drawn. However, it will see only about 950 spectators from India and special guests from select countries. Due to the fear of Corona in India, only the players will participate.
Players who compete the next day have been asked to stay away from the ceremony. Only a 26-member Indian contingent along with six officers will be at the ceremony. IOA General Secretary Rajeev Mehta said on Thursday, we do not want to create such a situation that there is a fear of players getting infected. Shooters Saurabh Chaudhary, Abhishek Verma, Elavenil Velarivan, Apurvi Chandela competing on the first day will not be a part of the opening ceremony.
Manpreet and Mary Kom are the flag bearers
Captain Manpreet Singh and boxer Mary Kom are the flag bearer of the Indian contingent. Mary does not have a match on the first day but the men's hockey team will play New Zealand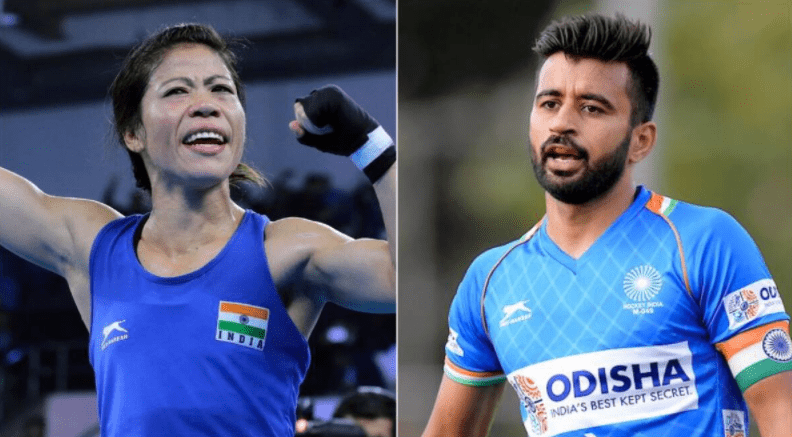 This time record Indian players have qualified for Tokyo Olympics. Of these, there are seven who are currently number one in the world in their game. A dozen players are big contenders for medals from wrestler Vinesh Phogat, weightlifter Mirabai Chanu, shuttler PV Sindhu. Experts claim India will do its best this time. The whole country is expecting him to cross the path of challenges and turn these claims into reality.
Indian Players List To Qualify For Tokyo Olympics
Bajrang Poonia: Wrestling
Asian gold medalist and world champion Bajrang Punia is one of the biggest contenders for a men's medal at the Tokyo Olympics 2021. 27 years old Bajrang has been seeded second in the 65kg category at the Tokyo Olympics. In the Olympics, he will have to face the world champion Rashidov of Russia. Rashidov has been given the top seed.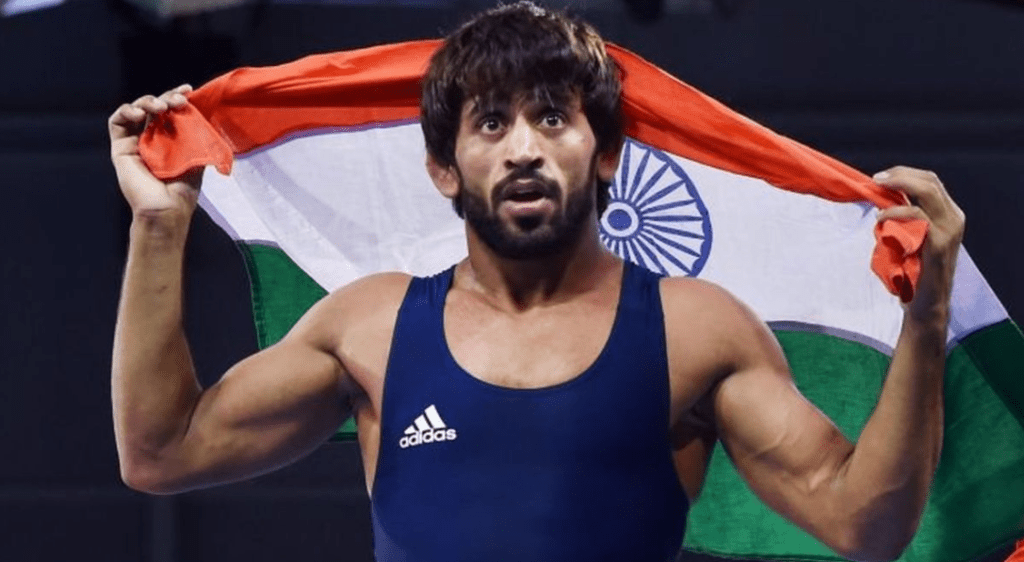 Vinesh Phogat: Wrestling
Wrestler Vinesh Phogat is India's biggest hope in Tokyo. United World Wrestling has given her the top seed, considering her a gold medal contender in the 53 kg weight category in wrestling. Vinesh had secured a ticket to Tokyo as well as winning bronze at the World Championships in 2019. Vinesh's biggest rival was believed to be Yang Mi Pak of North Korea. But by not participating in Korea, Vinesh's path will be easy.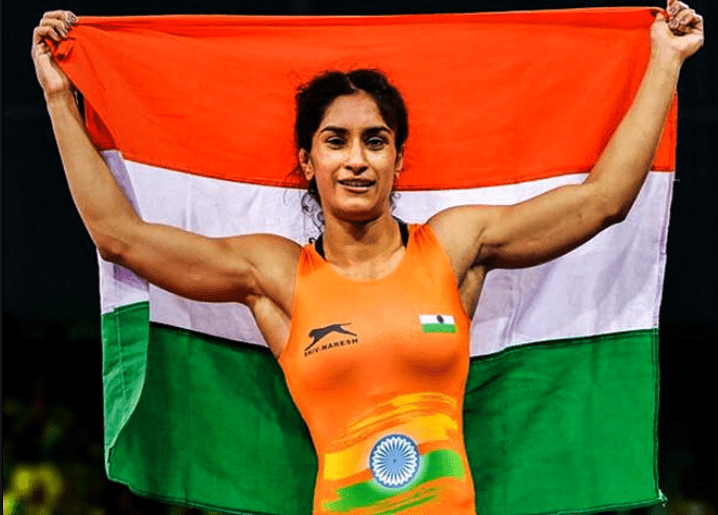 Mary Kom: Boxing
Mary Kom will be the most experienced boxer in Tokyo Olympics 2021. London Olympics bronze winner Mary Kom is currently the world's top boxer in her category. Six-time world champion Mary Kom would like to win a medal in her last Olympics.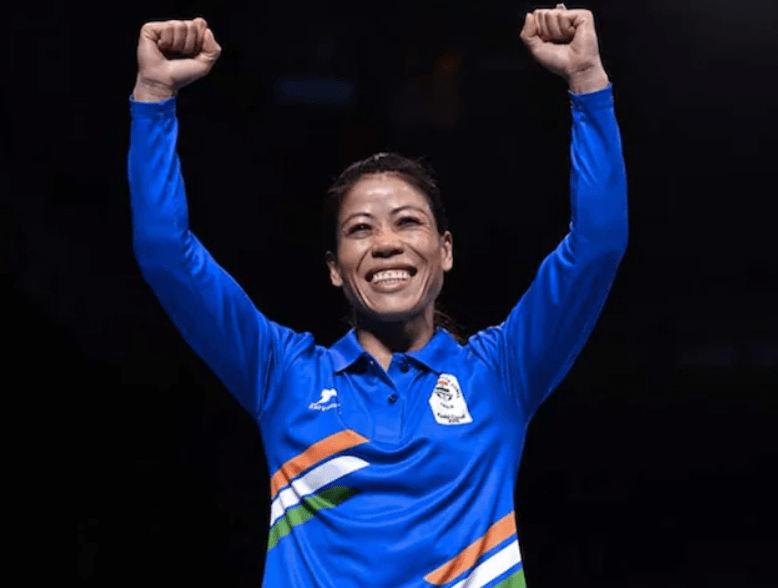 Deepak Poonia: Boxing
Deepak Poonia is also being considered a strong contender for the medal. He had given the second seed in the 86 kg weight category. Deepak came into the limelight by becoming the Junior World Champion. He has reached from junior to senior in 2019 itself. Deepak had also secured an Olympic ticket in the Noor Sultan tournament.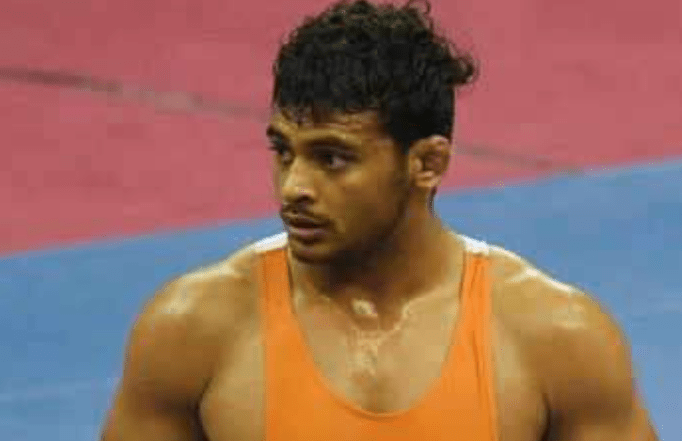 Sonam Malik: Wrestling
The Indian wrestling world has never seen such a talented wrestler before Sonam. Sonam is also considered a medal contender after seeing the speed with which 18-year-old Sonam, the world junior and cadet champion, made headlines from junior to senior level. She is the youngest Indian wrestler to qualify for the Olympics.
Deepika Kumari: Archery
The recent performance of world number-1 archer Deepika Kumari has been amazing. Deepika's three gold medal wins in the Paris World Cup proved that she has no match in archery at the moment. There is no other archer like him in the world at this time. There is also a demand for a gold medal from Deepika in Tokyo Olympics 2021. Hope she completes it.
Saurabh Chaudhary: 10m Air Pistol
Saurabh Chaudhary has been performing well for the last two years. He has participated in five World Cups so far and won medals in each. He is considering as a strong contender for the medal.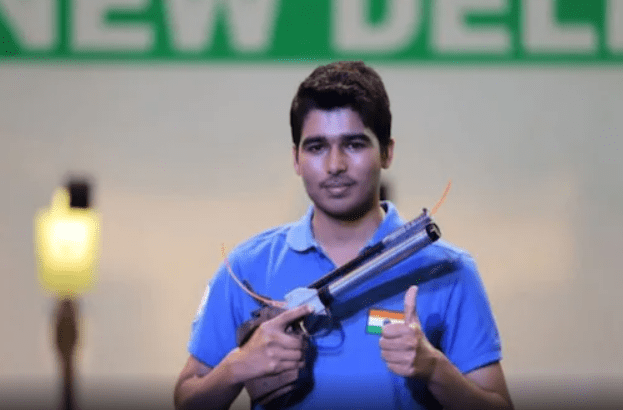 Amit Panghal: Boxing
Amit, the world's top boxer, is also a medal contender. No boxer from India has reached the great Kumbh of the Games in the status of number one. If ranking is the measure of winning a medal, Amit should win a gold medal. One has to perform under pressure in the home Olympic ring. Everyone is expecting a medal from Amit.
Vikash Krishna: Boxing
Medal hopes are high from Vikas Krishna. Seeing how he defeated the Cameroonian boxer to win the green gold in the 2018 Commonwealth Games, everyone described him as the future Olympic champion. He also excelled in the Asian Games. His mind runs very fast. He will also have the advantage of being a left-handed boxer.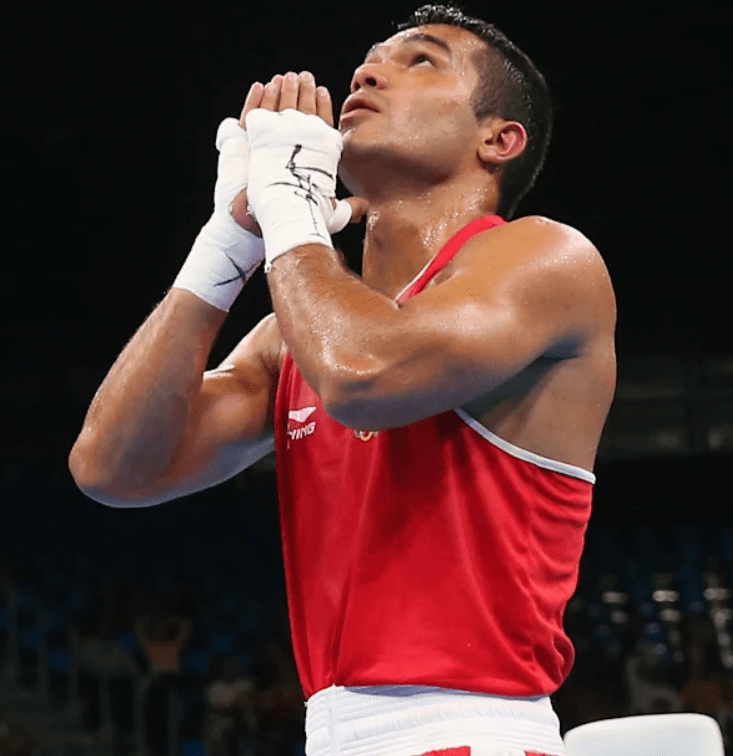 Neeraj Chopra: Javelin Throw
The biggest contender for the medal in Tokyo is the army's javelin thrower, Neeraj Chopra. His best performance is 88.07 meters. If he throws more than a meter in Tokyo, then he will be in a medal race. He is currently one of the top 3 javelin throwers in the world. He will face Germany's Johnson Vetter and Belarus' Pavel Mysskha.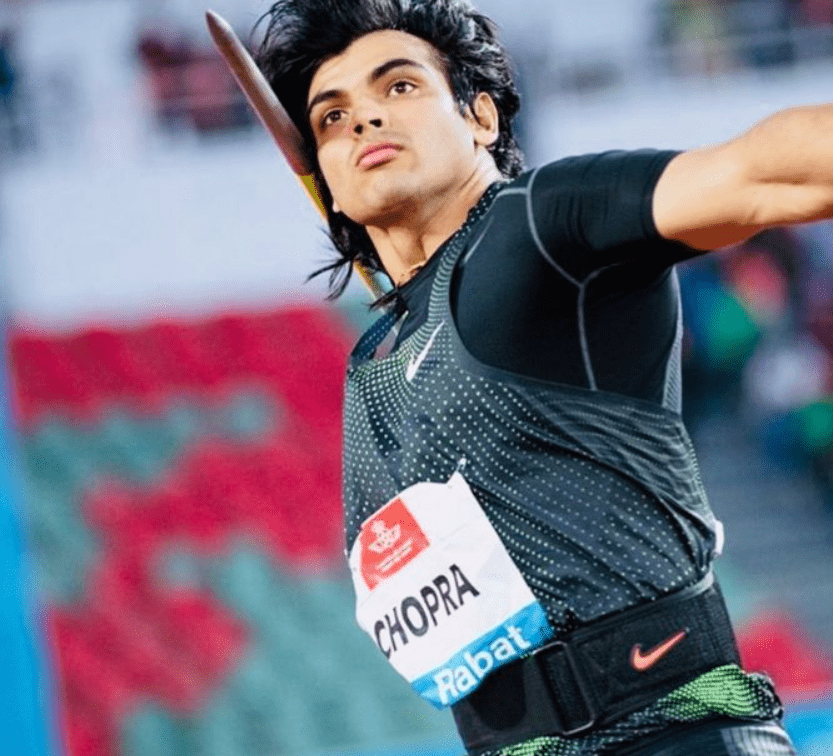 Kamalpreet Kaur: Discus Thrower
Punjab's Kamalpreet Kaur is India's biggest hope in the discus throw. He surprised everyone with a throw of 66.05m in Patiala last month. Cuba's Denia Caballero won the bronze medal at the Rio Olympics with a throw of 65.35m. Kamalpreet is throwing one meter more than this. In such a situation, she is a big contender for a medal in Tokyo.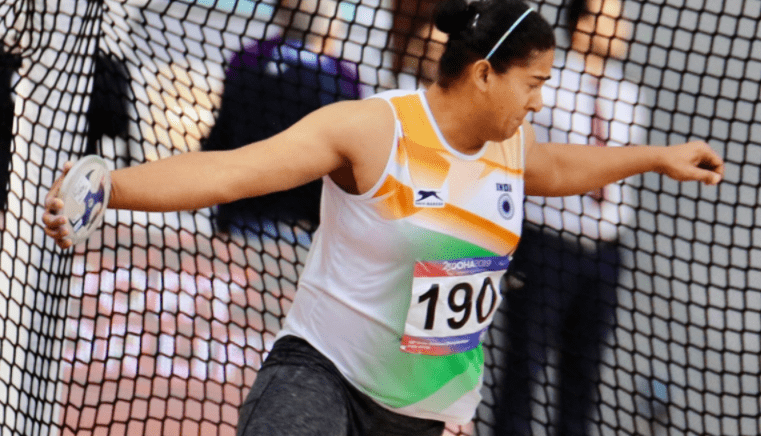 PV Sindhu: Badminton
This time also medal is expected from badminton player PV Sindhu. She had lost the gold medal bout to Spain's Caroline Marin at the Rio Olympics and had to be content with the silver medal. This time, with Carolina's absence, his path will be somewhat easier.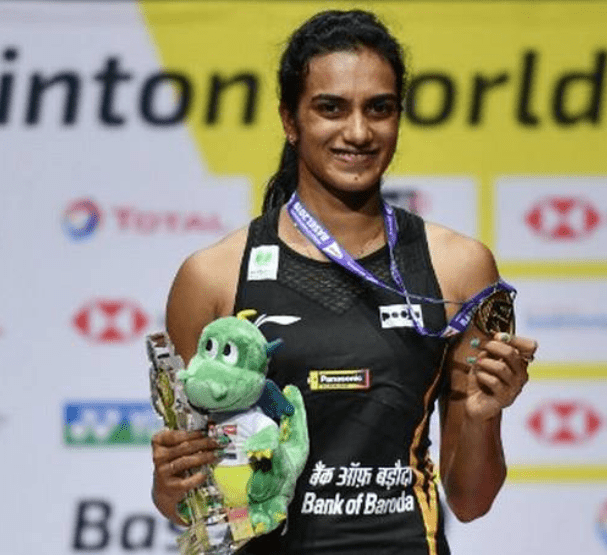 Manu Bhaker: Shooting
India has high hopes from 19-year-old young shooter Manu Bhaker in Tokyo Olympics 2021. Before heading to Tokyo, Manu challenged himself at the ISSF World Cup that just ended this month in Asyak, winning a silver and a bronze.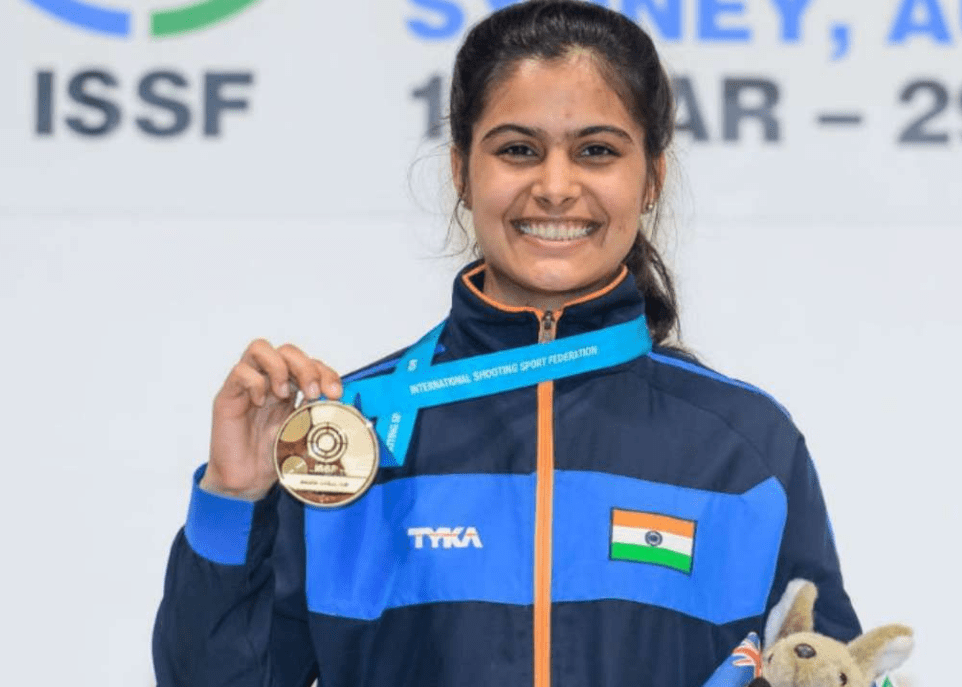 Mira Bai Chanu: Weightlifting
Mirabai qualified for the Olympics as soon as she finished second in the IWF's ranking list. Chanu was in fourth place but with the withdrawal of North Korea, she came in second place. She will be competing for medals in Tokyo.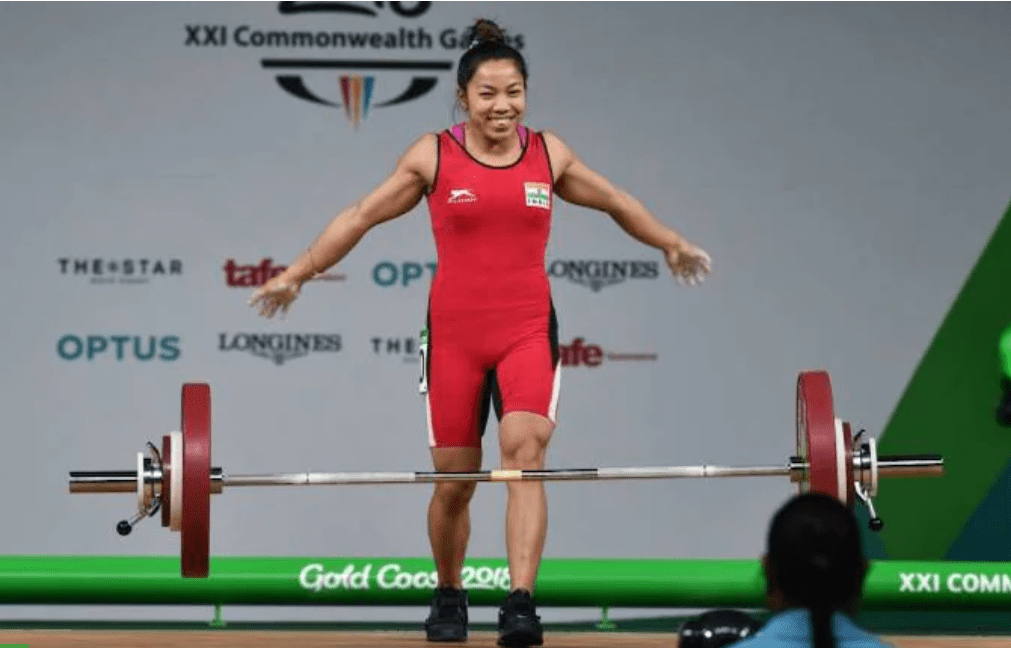 Tajinder Pal Toor: Shotput
Tajinderpal Singh Toor is currently the best shot putter in Asia. He had booked a ticket to Tokyo last month, breaking the Asian and Indian national records with a throw of 21.49m in Patiala. His current performance is better than the bronze medalist in Rio Olympics. He can win a medal in Tokyo Olympics 2021.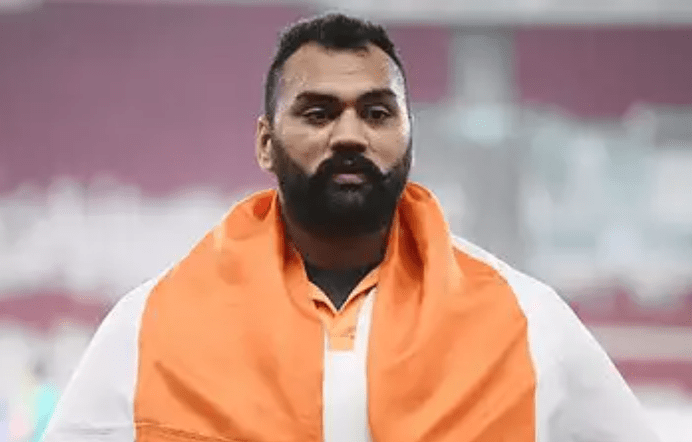 Matches of Indian Players
24 July: Saurabh Chaudhary and Abhishek Verma (Male 10m air pistol)
24 July: Apurvi Chandela and Elavenil (Female 10m air pistol)
25 July: Manu Bhaker and Yashashwini Deshwal (10m air pistol)
25 July: Deepak and Divyansh Panwar (10m air rifle)
26 July: Angadveer and Mairaz Ahmed (Stick Male)
27 July: Divyansh and Elavenil (10m air pistol mix)
27 July: Deepak and Anjum (10m air pistol mix)
27 July: Saurabh and Manu Bhaker (10m air rifle mix)
27 July: Abhishek and Yashashwini (10m air rifle mix)
30 July: Manu Bhaker and Rahi Saranbat (25m pistol)
31 July: Anjum and Tejashwini (50m rifle 3rd position)
2 August: Sanjeev Rajput and Aishwarya Pratap (50m rifle 3rd position)
31 July: Mix Rille
31 July: Dutichand (100m race)
2 August: Avinash Sable 3000m Stiplechase
2 August: Murli Srisankar (Long Jump)
2 August: Seema Punia, Kamalpreet Kaur (Discus Throw)
3 August: Dutichand (200m race)
3 August: MP Zabeer (400m long race)
5 August: Tajinder Pal Toor (shotput)
5 August: Kati Irfan, Sandeep Kumar Rahul Rohillia (20km walk race)
6 August: Bhawna Jaat and Priyanka Goswami (20km walk race)
6 August: Gurpreet Singh (50km walk race)
6 August: Male 4 times 400m rille
6 August: Anurani (Javelin Throw)
7 August: Neeraj Chopra and Shivpal Singh (Javelin Throw)
24 July: Deepika Kumari and Atanu Das (Mix Team)
26 July: Atanu Das, Pravin Jadhav, Tarundeep (male Team)
31 July: Atanu Das, Tarundeep, and Pravin Jadhav (Male Individual)
31 July: Deepika Kumari (Female Individual)
1 August: Vishnu Sarwanan (ledger Single)
2 August: KC Ganpati and Varun Thakkar (Skif 49CR)
4 August: Naitra Kumanan (Ledger Radial)
24 July: India vs New Zealand
25 July: India vs Australia
27 July: India vs Spain
29 July: India vs Argentina
30 July: India vs Japan
24 July: India vs Netherland
26 July: India vs Germany
28 July: India vs Great Britain
30 July: India vs Ireland
31 July: India vs South Africa
24 July: Sushila Devi (48kg)
24 July: Mirabai Chanu (49kg)
24 July to 1 August: Sania Mirza and Ankit Raina (Doubles)
24 July to 1 August: Sumit Nagpal (Male Single)
30 July: PV Sindhu (Female Single)
30 July: B Sai Praneet (Male Single)
30 July: Satvik Sai Raj and Chirag Seth (Male Doubles)
26 July: Bhavani Devi (Female Sibro Individual)
24 July: Arvind Sharma, Arjun Jaat (Lightweight Double Skul)
1 August: Arniban Lahiri Udhan Maane (Male Individual)
7 August: Aditi Ashok (Female Individual)
26 July: Sarat Kamal and Manika Batra (Mix Double)
30 July: Sarat Kamal and Sathiyan (Male Individual)
29 July: Manika Batra and Sutirtha (Female Single)
26 July: Sri Hari Natrajan (100m backstroke)
27 July: Mana Patel (100m backstroke)
27 July: Saajan Prakash (200m freestyle)
28 July: Saajan Prakash (200m butterfly)
31 July: Saajan Prakash (100m butterfly)
1 August: Manish Kaushik and Vikash Krishan
4 August: Satish Kumar, Mary Kom, and Lavina
5 August: Amit Panghal, Ashish Kumar, Simranjeet Kaur
6 August: Puja Rani  
2 August: Fhawad Mirza (Evating Individual)
5 August: Praneet Nayak (Artistic)
4 August: Sonam Malik (62kg)
5 August: Anshu Malik, Ravi Kumar, Deepak Poonia
6 August: Vinesh Phogat
7 August: Seema Bisla and Bajrang Poonia