On 4th June 2021, the popular tv actor Pearl V. Puri has been arrested by the police under Section CR IPC 376 AB, R / W POCSO Act 4, 8, 12, 19, 21 (the famous Naagin 3 actor Pearl V Puri gets a Deposit). Now he has been released on bail.
Popular Tv Actor Pearl V. Puri Has Been Arrested
Pearl's friend and special actress Karishma Tanna shared this information with her fans on social media, writing, "Satyamev Jayate. Truth always wins and Pearl wins. Karishma uses hashtags like #IStandWithPearlPuri, #TruthNeverHides, #PVP in her post. Actor Pearl Puri has only released on bail in the entire case. The case has not totally resolved. Pearl, who starred in shows such as "Nagin 3" and "Bepnah Pyaar", was accused of rape by a woman and the actor was arrested in the same case.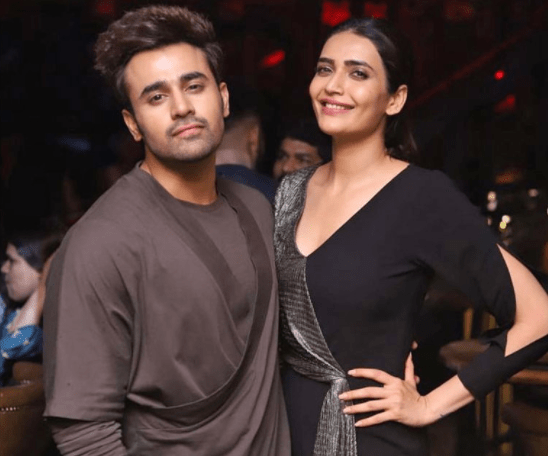 The woman and her family filed a complaint against the actor, according to a Bollywood bubble report. Pearl is currently in police custody but now released on bail. Beyond that, no further information has become known. According to the website, there was no reaction from the actor when he tried to contact Pearl on this matter (the famous Naagin 3 actor Pearl V Puri is released on bail).
Pearl was reportedly arrested by police for raping and sexually abusing a minor. According to the report, the girl is between 5 and 7 years old. Pearl has charged under POSCO law as a result. According to the source, several complaints from the girl's father claim that the girl wanted to take a selfie with Pearl. Pearl then led her to the dresser. And there he abused and raped her.
The crime happened two years ago.
According to specific information from TV9, the case dates from 2019-20, when Pearl directed his series between Mumbai and Vasai Naigaon. The mother of a minor whose father accused Pearl of rape was also part of the series. The girl knew Pearl by her pseudonym. The girl's father has filed a complaint against Pearl on behalf of the girl. The mother has not stated in this regard.
Pearl made his acting debut in 2013 with the show Dil Ki Nazar Se Khubsurat. He got his first leading role in the show 'Phir Na Mane Badtamiz Dil Se'. Since then he has starred in 'Nagarjuna Ek Yodha' and 'Bepanah Pyaar'. Pearl was the favorite on the Ekta Kapoor show 'Nagin 3'. Pearl is currently playing the role of Angad Mehra on the TV show 'Brahmarakshas 2'.